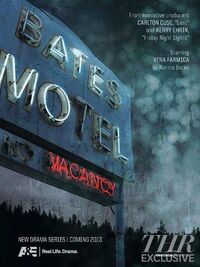 Inspired by Alfred Hitchcock's "Psycho," "Bates Motel" is a contemporary exploration of the formative years of Norman Bates' relationship with his mother, Norma, and the world they inhabit. Fans will have access to the dark, twisted backstory and learn first hand how his mother, Norma, and her lover damaged Norman, helping forge the most well-known serial killing motel owner in history.
Community content is available under
CC-BY-SA
unless otherwise noted.